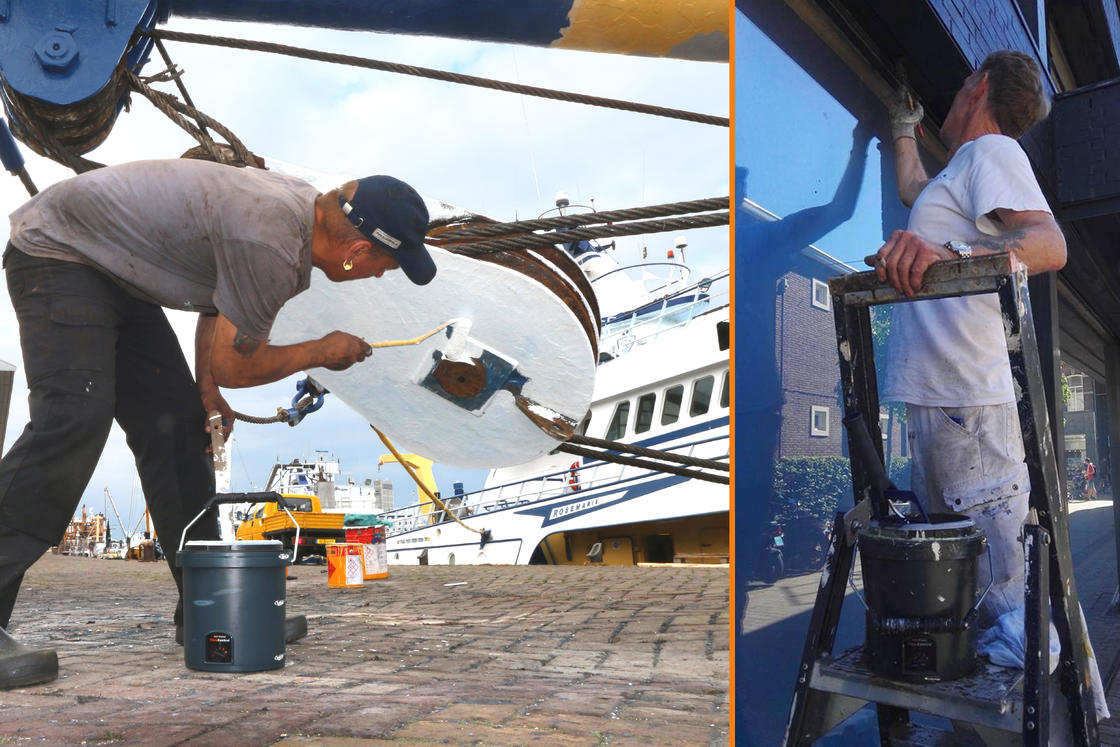 It can be very difficult to paint if it´s very warm outside and the sun is shining strongly on the paint cans and the surface to be painted. The paint will simply be too thin to apply a coat with proper coverage. A well-known Dutch painter of historic buildings uses his FlowControl on warm days to cool the paint and thus make it easier to use. He adds cold water (if necessary with crushed ice cubes) to the water reservoir and places the insert container with paint inside it. Because the FlowControl insulates so well, the paint stays at the correct temperature even when it´s very warm outside. Other measures that can be taken include painting out of the sun, creating a shadow or wiping the surface with a cool, slightly damp cloth.
Make sure that you never thin the paint with solvents if it is cold in the morning but warmer temperatures are expected later in the day. The thinned paint will become even thinner as the temperature rises, which will lead to drips and streaks as well as a thinner coat protecting the surface.
Related products
Do you have a problem or question that we might know the answer to?
Send your question
Questions we post on our website are rewarded with Go!Paint products.