Pouring paint and emptying the can: Pour and Go
Pouring paint and emptying the can: Pour and Go
Every painter will recognise it: pouring paint properly is difficult. With the Pour and Go you can pour the paint cleanly and simply into a more manageable paint kettle, mixing container or spray gun. When pouring, (almost) no paint ends up in the rim of your paint can, even when pouring into a roller tray or paint kettle. You can then close the paint can again to make it airtight, without the paint becoming dirty or drying out.
The Pour and Go is also widely used to pour expensive colour pastes into the paint mixer without wastage.
Suitable for cans of 0.75 and 1.0 litres.
Where to buy
Benefits
User experiences
Faq
Features
Maximum emptying of paint can
No spills
Clean rim
Benefits
Saves paint (and therefore money)
Neat pouring and dosing
Prevents skin formation and drying out in the can
Is this product also available for larger cans?
We are busy working on this!
Related products
TIP!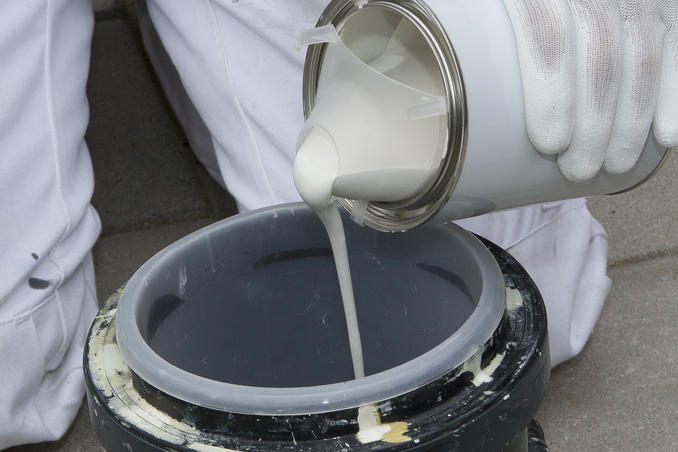 When pouring paint from a can it is helpful to observe the following: 1. Make sure to work on a surface that can become dirty...