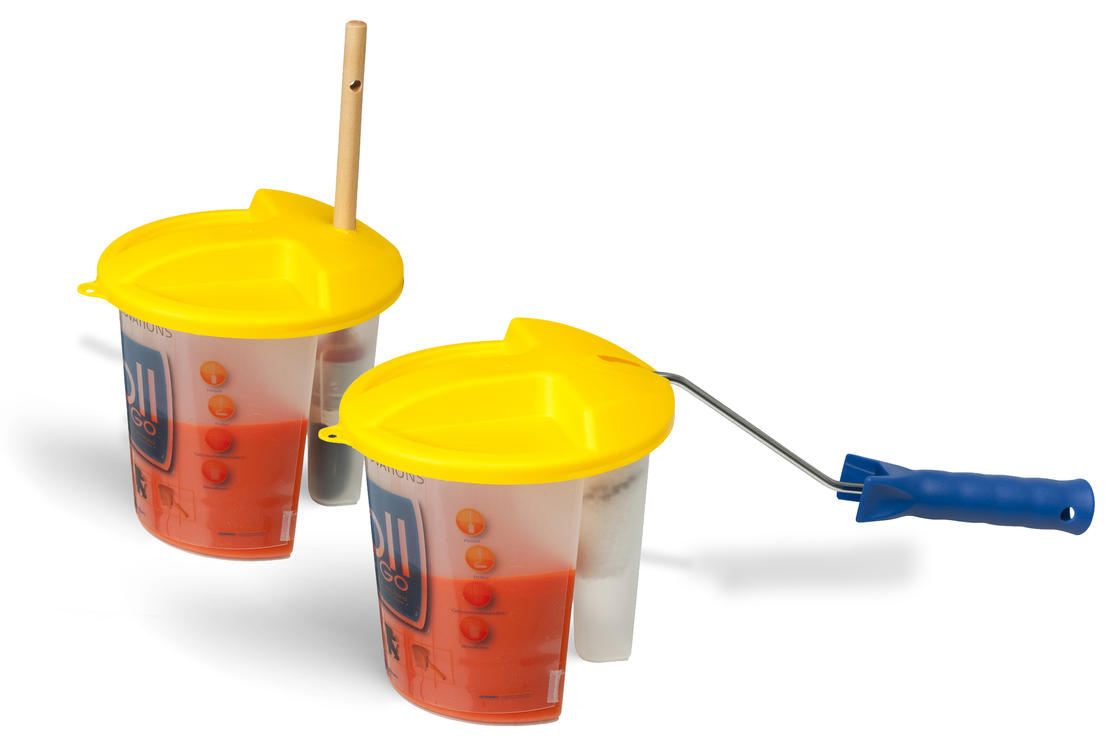 Whenever you want to take a break, you can use the special lid to close off both reservoirs of the Roll and Go. You can leave the brush in the handle and insert the brush handle through the lid. You can also insert the mini roller into the handle. You then tear or cut out the strip on the rear of the lid and attach the lid firmly to the can. If you use water-based wall paint then it will remain usable for several days. Other types of paint and varnish may dry out somewhat faster but will certainly survive a lunch break.
Related products
Do you have a problem or question that we might know the answer to?
Send your question
Questions we post on our website are rewarded with Go!Paint products.