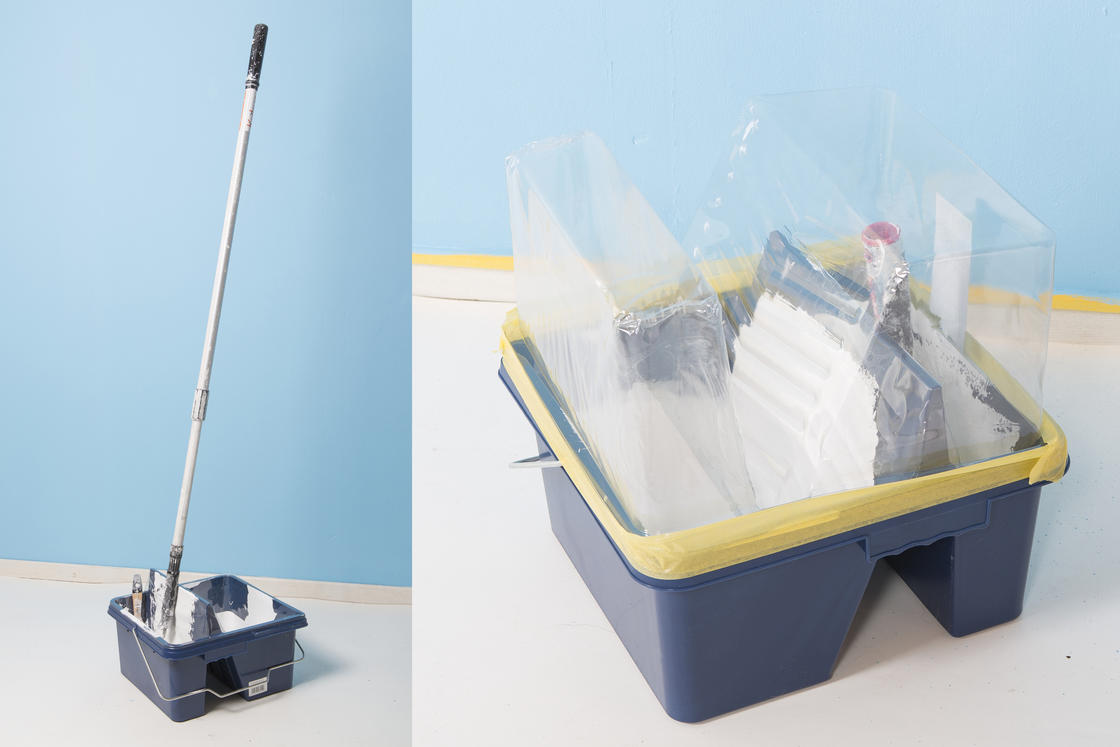 If you use a Roll and Go XL together with water-based paint and you want to take a break, you can place a lint-free cloth or sheet over the container or place an upside-down liner on top. You can also tape the edge shut, which will let you extend your break to a whole day. If you use your roller with a telescopic pole then you can also place the roller with pole upright in the second compartment and lean the extension pole against the higher side. It will not fall over, which is very handy: no more marks on the wall or tripping over a roller with telescopic pole on the floor.
Related products
Do you have a problem or question that we might know the answer to?
Send your question
Questions we post on our website are rewarded with Go!Paint products.