Every painter will recognise it: if you clean your brushes in water, and keep the brushes in the water, the water with paint residue will start to stink after just a few days.
You can definitely not keep that bucket with water and brushes at the clients' over the weekend. So you take that home or keep it in the van, if you do not wish to risk your relationship.
Well, we have a great solution for this! Use a bit of Go!Paint Brush Cleaner in the water and unpleasant odours will be a thing of the past.
Or simply store the brushes in Store and Go gel, that totally isolates the bristles from the air and prevents any smell!
A Store and Go with a lid on top can definitely stay over at your clients'.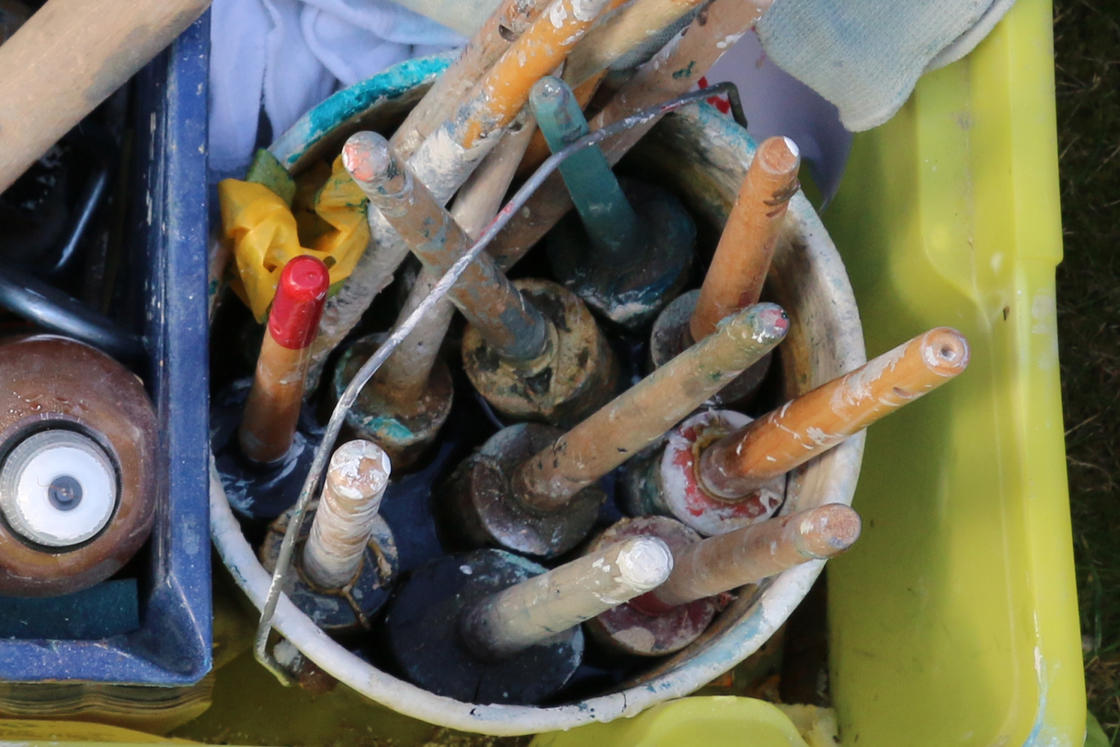 Related products
Do you have a problem or question that we might know the answer to?
Send your question
Questions we post on our website are rewarded with Go!Paint products.