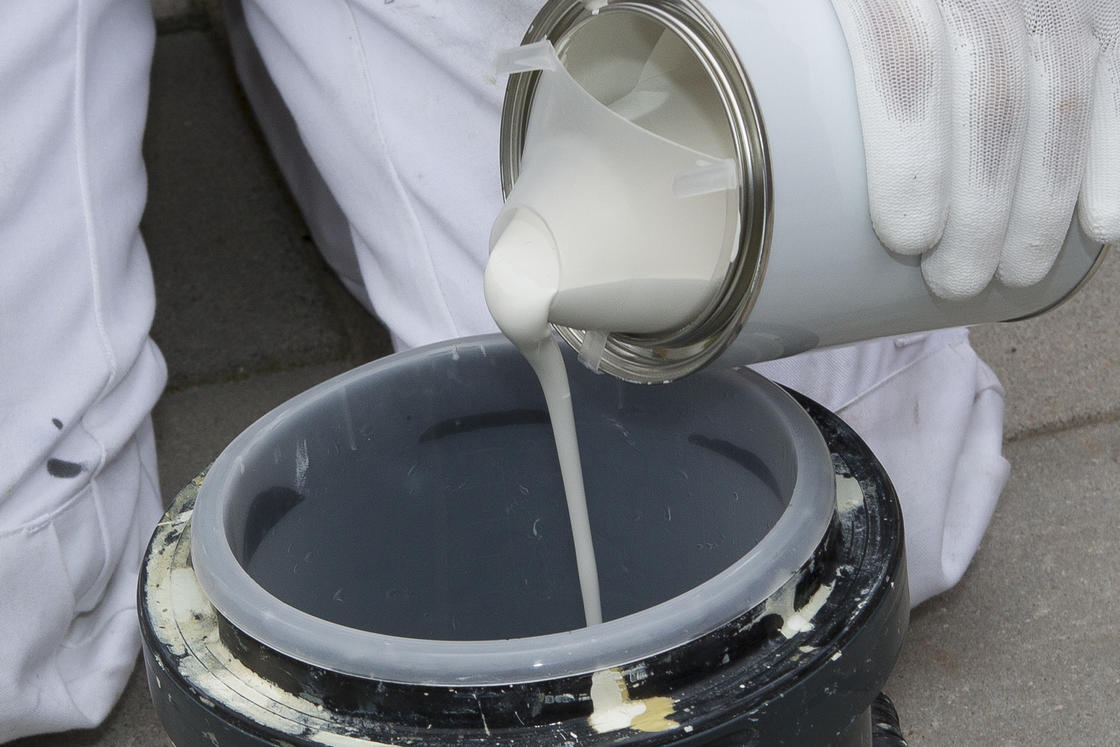 When pouring paint from a can it is helpful to observe the following:
Make sure to work on a surface that can become dirty and that you will not need to walk over while painting. This means that if you use plastic sheeting to protect the floor, cover it with something else first. Even the best of us spill sometimes, and safe is better than sorry!
Keep a lint-free cloth on hand to clean the rim of the can after pouring (when using a Pour and Go this will be almost or completely unnecessary).
Open the can with a good opener and make sure neither the closing ring nor the lid are damaged.
Place a Pour and Go to aid pouring if you are using 0.75 or 1 litre cans. Check that the hook is on the outside of the can and the lip under the can rim.
Pour the required quantity of paint in one smooth movement and place the can back onto the safe surface. Make sure that you DON´T pour out on the side with the colour code.
Wipe the excess paint from the rim and side of the can immediately. Keep the can as clean as possible. This ensures that the important information remains readable and also keeps the can rim clean. This allows the can to be closed again with an airtight seal, which means the paint will remain usable for much longer.
Close the can again properly immediately after pouring and cleaning the rim. This prevents dust particles from landing in the paint. Press firmly around the edge of the can lid so it closes just as tightly as before it was opened.
Related products
Do you have a problem or question that we might know the answer to?
Send your question
Questions we post on our website are rewarded with Go!Paint products.