Roll and Go Bucket 18 and 25
Roll and Go Bucket 18 and 25
The Bucket 18 and 25 are sturdy paint trays with the characteristic sloped rolling surface. This size is suitable for all types of paint and varnish rollers of up to 18 / 25cm. No more splashes or dried-on paint particles, as can happen with a separate paint rolling grid. Can be used and cleaned faster. Made from 100% recycled plastic.
Ultra-thin disposable liners made from recycled plastic keep the tray clean, and mean starting and cleaning up take just seconds. Throwing away a liner with dry paint residue is less harmful to the environment than cleaning a bucket.
Thanks to the transparent cover, the painter can store the (wall) paint and roller in the tray for short periods, or even overnight. It is also very suitable for marketing purposes, as you can fill the container with a complete set for sale. The trays with covers can be stacked easily.
Where to buy
Benefits
User experiences
Accessories
Features
Sturdy
Integrated roller grid
100% recycled
Benefits
Cleaning unnessecary
Easy closing with transparent lid
Perfect paint distribution onto roller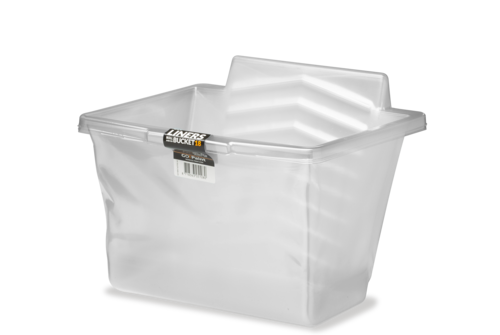 Liners for Roll and Go Bucket 18
Set of 5 disposable liners for Roll and Go Bucket 18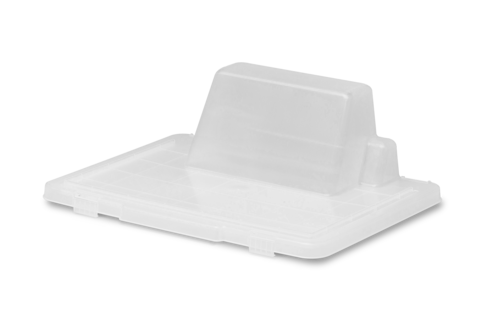 Lid for Roll and Go Bucket 18
Transparent lid for Roll and Go Bucket 18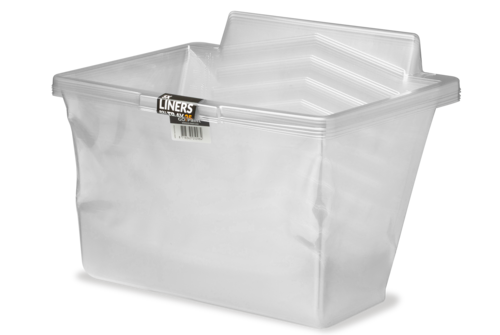 Liners for Roll and Go Bucket 25
Set of 5 disposable liners for Roll and Go Bucket 25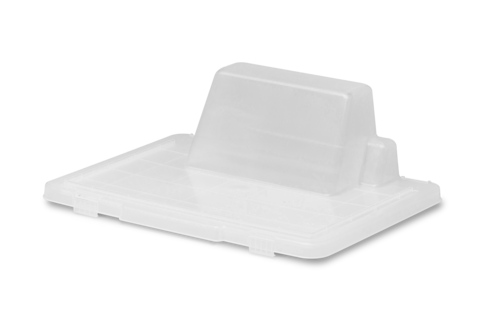 Lid for Roll and Go Bucket 25
Transparent lid for Roll and Go Bucket 25